We help industrial facilities improve their processes by providing exceptional value-added, multi-discipline engineering, project management, and construction coordination solutions. We'll make your life easier.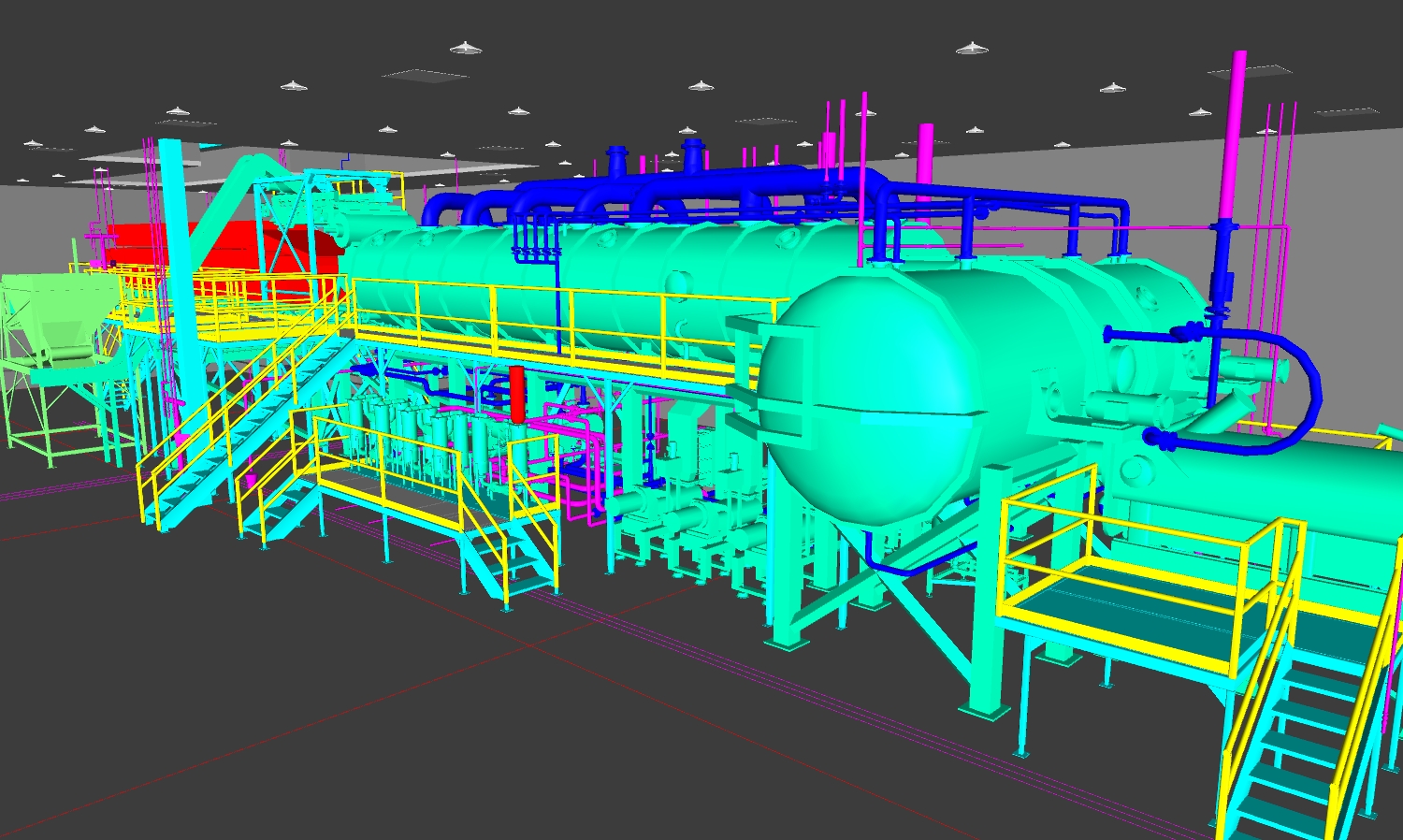 A Successful Project Starts with the Details
Tools specifically for plant design allow us to complete a detailed, 3D model of your project quickly and accurately.
Engineering for On‑Time and On‑Budget Projects that Work
VEi produces successful project outcomes for greenfield, retrofit, and expansion projects across a variety of industries. We follow a proven Front-End Engineering Design (FEED) process that includes:
FEED 0 ENGINEERING
We meet you and your team at the project site to become familiar with the project concept and any additional services you require.
FEED 1 Engineering
We prepare a proposal for a preliminary engineering effort to increase the level of detail of the scope of the project and better define the services involved. It includes a preliminary budget with an accuracy of +50%/-30% and a project schedule.
FEED 2 Engineering
We prepare a proposal that continues to enhance the scope of the project with a budget accuracy of +30%/‑20% and a project schedule. This step will allow you to evaluate the business case to determine if the project planning should continue without requiring you to invest a lot of money in the planning process.
FEED 3 Engineering
We prepare a proposal that continues to enhance the scope of the project and minimize the risk associated with cost and schedule. A budget accuracy of +10%/-10% is achieved. We align the project team and plan for the FEED 3 deliverables. We develop the project execution plan.
Project Execution
Project is a go. We prepare a proposal for detailed engineering and produce the Issue for Bid (IFB) equipment and construction packages. This will enable you to select the equipment suppliers and construction contractors. We will then finalize the package to an Issue for Construction (IFC) level.
Construction Coordination and Procurement Management
We provide services to execute and control all construction and equipment purchase agreements from contract award to start-up.
Commissioning and Start-Up
We properly train your operating staff, then start up the new systems and get them running to design capacity.
We Provide Value-Added Engineering Services, Including: