We use the most advanced scheduling and contract management software available. This allows us to track the progress of manpower requirements, payment requests, and percent installed completion at each phase in the project and communicate those with you and other project stakeholders.
Our software creates valuable reports related to proposal request management, change order management, equipment procurement, and contractor control.
We also provide weekly progress reports on actual vs. planned man-hours and progress. These reports include a summary (below) and back-up documentation.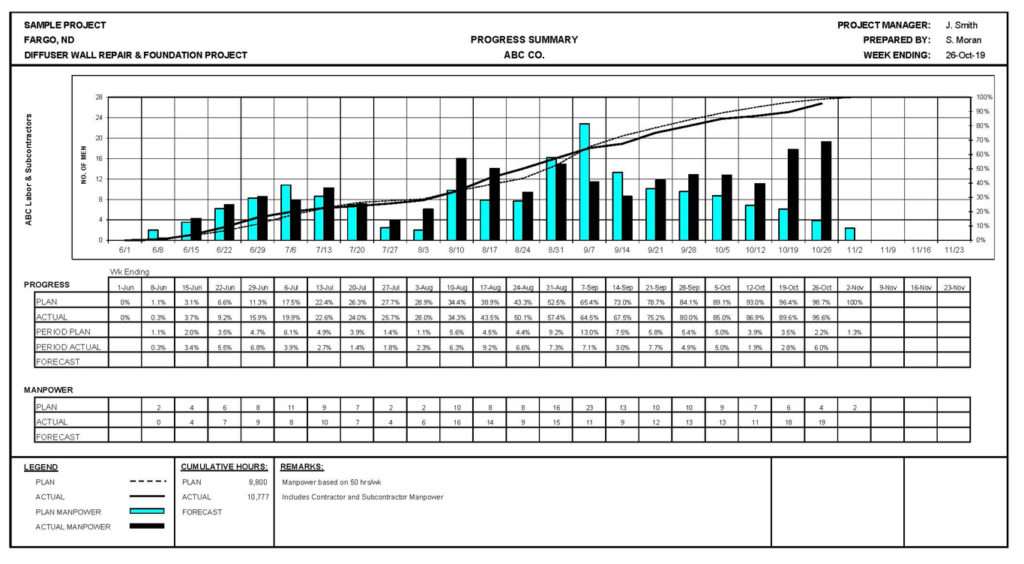 Our construction management services include:
Contractor Control
Quality work from contractors is essential to a successful project. We keep the communication with contractors open from project start to finish and include their involvement in the schedule development to ensure their buy-in.
Our contractor control services include:
Contact us to learn to learn more about our construction management process and services and how they can result in a successful project.
Tell us a little about your project needs and we'll get back to you ASAP. 
We respect your privacy and do not tolerate spam and will never sell, rent, lease or give away your information (name, address, email, etc.) to any third party.